GraceLife Church Family Activities
Church Pot Luck
We try to have fellowship over a pot-luck lunch or dinner at least every other month, "Breaking Bread" together as a church body.

2017 Summer Picnic

GraceLife's Church Family Picnic is on Sunday, August 2nd following the worship service! Plan to join us for good food and fellowship!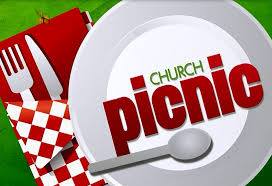 Mississippi River Community Park in Anoka – Head over there right after church!

Let's share FOOD, FELLOWSHIP and FUN together!
Family Camp 2017

August  20th – 23rd  (the 20th is for those who want to arrive on Thursday)

A GraceLife Church tradition going back over twenty years!  We meet up at Camp Lebanon in Upsala, MN.   The date for this event is usually around the third weekend in August.  There we enjoy plenty of fishing, swimming, boating, sports, games and fellowship with our GraceLife family.  Sign-up sheet is in the lobby!

CLICK HERE  for the Camp Lebanon Website